2-Zimmer Apartment
Dorfstrasse 2a, Feusisberg, approx. 300 meter away from the hotel
64m2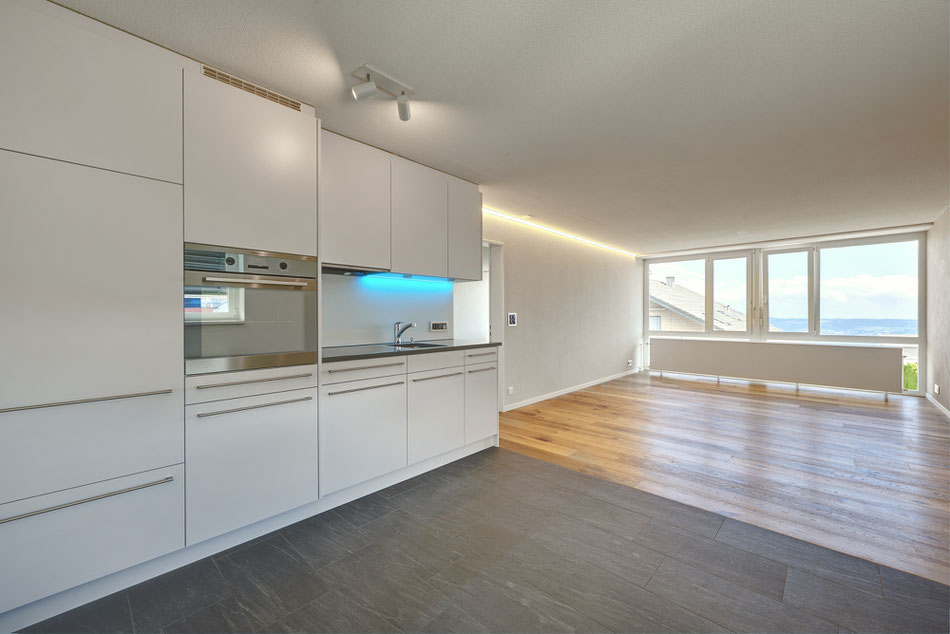 2-ZIMMER (64m2)
with partial lake - or mountain view
furnished
Modern business apartment in Feusisberg SZ. This apartment offers a functional facility for the highest demands.
At the entrance is the fully equipped kitchen with four cooking zones, oven, refrigerator and sufficient storage space. The living room offers a partial view over Lake Zurich or the mountains. Right next door is the equally large bedroom with fitted wardrobes. All rooms are equipped with modern oak parquet floors.
The bathroom with toilet, shower and washbasin is equipped with the latest materials. In the apartment you can also find your own wash-house on request.
64 m2 gross living space
Mountain view: CHF 3'090.- / month
Lake view: CHF 3'290.- / month
---
Rental fees
All prices in CHF per month for 1-person occupancy. For 2 people + CHF 300.- per month
Prices include: monthly rent, basic services (cleaning of apartment, 24-hour reception, caretaker, spa, gym, and participation in sports programmes), and running costs
Smoking / pets
Smoking in the apartments is prohibited. Pets are allowed only with approval by the lessor.
Parking
Underground car parking CHF 130.- per month. Direct access from the underground car parking to the apartments by elevator. Visitor parking spaces are available.
 
 Contact
Paul und Patrik Rüegg
Phone: +41 (0)44 786 00 00
Email